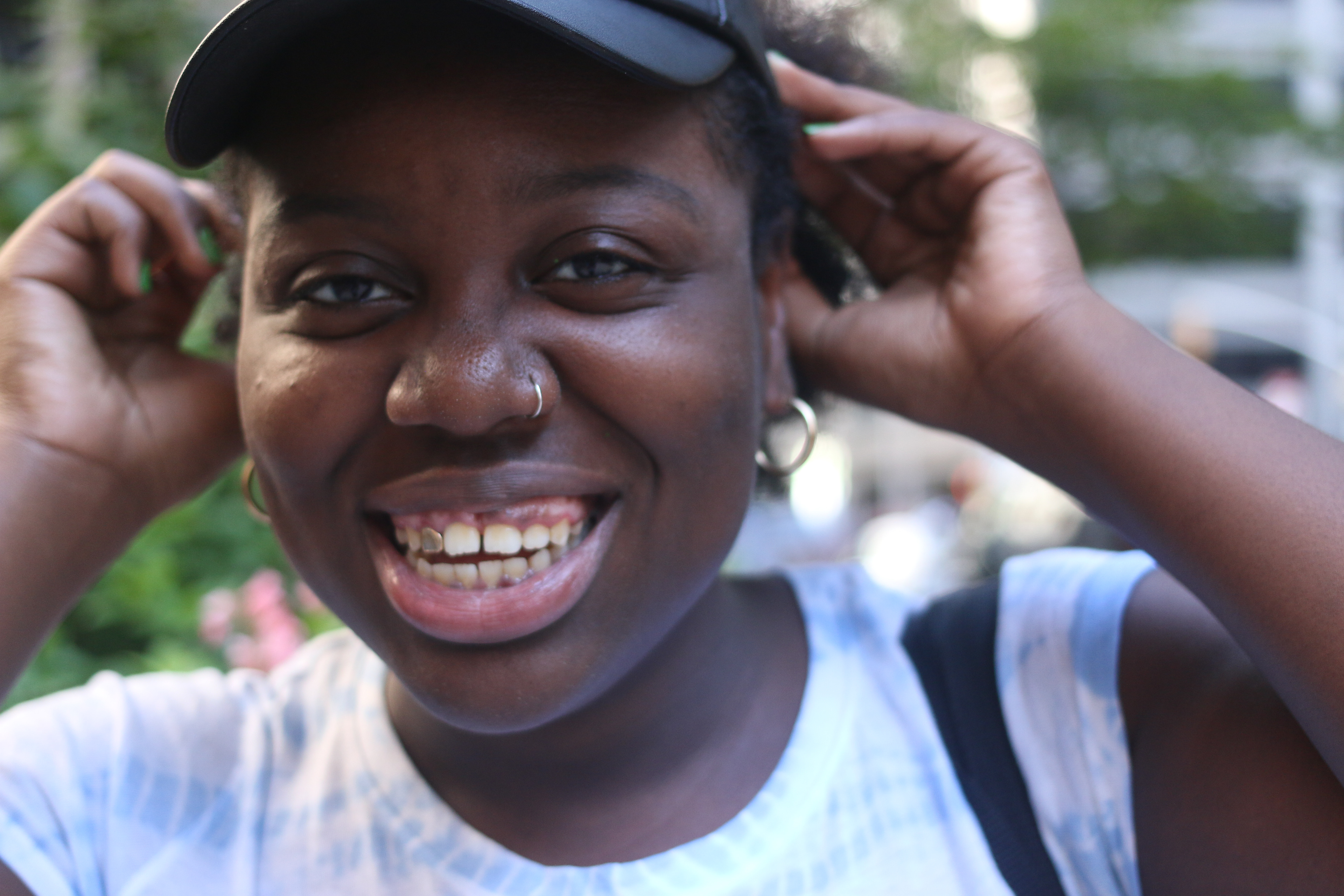 In January of 2016 I began my journey as a social journalism graduate student at the CUNY Graduate School of Journalism unsure of what community I wanted to serve throughout this year.
After some thought I decided to serve the AfroLatinx community, a community that I belong to due to my Panamanian and Costa Rican maternal heritage. I use the term AfroLatinx to be inclusive of all gender identities. My focus is on the AfroLatinx population within New York because there is a large population of Latinx here. Latinx are 28% of New York City population and many of them are of African descendancy.
Within the larger Latinx and Black narratives, AfroLatinx have often been excluded because of the concept that Black and Latinx are mutually exclusive identities. Some people believe that if you are Black you can't be Latinx and vice versa.
Digna Nunez, an Afro Honduran (Garifuna) feels that she was often pushed to choose between identifying as Black or Latinx.
"If you for some reason don't have a direct link to the mother country Africa that likes 'Ok you're not black' or if you're from a country in South or Central America you're not black you're Hispanic." — Nunez
For many Latinx within the US, identity is extremely multifaceted due to their geographic origin, and race is not the only factor that determines how they identify. According to Pew Research Center, 24% of US Latinos identify as AfroLatino and they noted that Latinos with Caribbean heritage were more likely to identify as AfroLatino or Afro-Caribbean.
Mainstream publications like NBC, Huffington Post, and New York Times are paying paying more attention to the community as a whole due to the increased expressiveness of the community on social media. Hashtags like #BlackLatinxHistory, #AfroLatinxUnited, #BeingAfroLatino, and #LatinxSelfLove on Twitter have been used to foster conversations within the community to affirm and celebrate identity.
Specifically, the #BlackLatinxHistory encountered backlash because people felt that AfroLatinos should only celebrate during Hispanic Heritage Month. Ain't I Latina, a New York based blog that focuses on fostering conversations about AfroLatinas, hosting events about topics like social media's role in the conversation about AfroLatinidad (AfroLatinx identity), and engaging the community in Twitter chats.
Throughout this year I've learned that many of the conversations about AfroLatinx don't reach past the stage of creating awareness and visibility on social media. At first that was my main focus, and I've kept that a piece of my social journalism practicum, but I have shifted toward trying to reach people who are not within that silo.
Along the way I was surprised that some of the AfroLatinx I spoke to had no idea that there was a big movement on social media celebrating AfroLatinx culture and that there are events for the community within New York City. For the Startup Sprint course I'm taking we had to create a venture for our community within 5 weeks. We started with information interviews, research, and brainstorming and now we are at the presentation and prototyping phase.
One brainstorming activity that put things into perspective for me was the Crazy 8 diagram. It's an activity where we folded our papers to make 8 panels and we had 5 mins to draw different possibilities for our ventures.Between my discovery and the diagram, I'm working on aggregating AfroLatinx news, arts, and culture to provide the community with a weekly newsletter.
Currently I'm serving the community with La Otra Cara Latina, a portrait project featuring AfroLatinx that is a collaboration between myself and Afro-Ecuadorian photographer, Priscilla Gaona. As well as #HeyMiGente a Medium publication and video series exploring Afrolatinidad; featuring AfroLatino culture pushers, entrepreneurs, and creatives.